READ AT YOUR OWN RISK
Edit
You have been warned...
Edit
ABOUT MOON
Edit
moon is the entire moon who loves you guys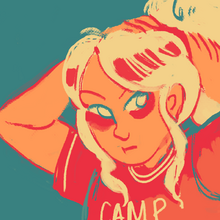 they're the mentee to applecidersyo
if moon doesn't land nanami in zes everyone dies&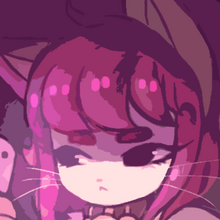 they cant be celebrity for shit tbh
here's their tumblr
TESTIMONIALS
Edit
"A big nerd in the sky."
-KuwataLeon
The entire Moon at your doorstep, dancing to summer samba.
-Moon
"I don't believe that the Moon got a page."
--Kyoko Kirigirii
Moon is a huge cutiebutt who spoiled me for sdr2 after i whined for 10 minutes
-- Hinata
1. "hate ya ass"
2. "fite me irl"
3. "MY SPACEBAR STOPPED WORKING"
4. "if you give me (xxx)[1] i will marry you"

5."@Antary :ramen:<3:protag: IT'S US[2]"
[1] can range from usernames to physical objects
[2]can be directed without the @Antary or it can be %Moon<3%Antary (requires confirmation?
&can also change from nanami to any female character.
1. Moon is married [in love] to Antary
2. Moon disapproves of any mafia
3. moon totally didnt write this wikipedia page.
4. if the mods delete it TALK TO NAEGIRI